360 Business Solutions, Inc is a privately-held corporation owned in majority by its founder and president, Shirley J. Boykin – Chief Business Strategist.
Our Mission: We are committed to offering the highest quality training and high performance financial solutions to individuals and small to midsize businesses.
Our Vision: We develop and train people for success.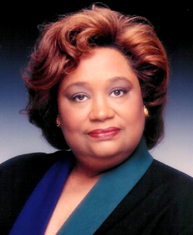 Boykin is a career veteran in:
Business plan development
Grant-writing and Grants Management
Project management, evaluation and compliance
Taxation
Nonprofit and church financial management
Tax exempt organization and management
Boykin served two decades as chief executive officer of a tax exempt organization; 15 years in banking (operations; commercial, mortgage and consumer lending); 7 years in project management (including business plan development, contract management, and loan packaging for public and private sector entities, single-family, multi-family, condominium, and power plant construction projects); 20+ years of grants management & accounting (development, pre/post award processes, billing, receivables, reporting, fiscal compliance and records management); and over 10 years as a licensed tax professional (1040, 1120, 1120S, 1065, 990, 2290s).
Boykin served 3 years as an adjunct professor of business and operated in senior executive roles as a facilitator, trainer and change agent. More than 20 years ago, Boykin's love of God and her church led her to get involved with the finance ministry in her church. As tax laws and rules concerning churches and nonprofits became more complex for pastors and volunteers, saw a need to provide compliance management and technical assistance to pastors and church elders. This was the beginning of her work as a consultant offering business management, financial and technical assistance to churches and other nonprofit organizations. Boykin is experienced in setting up non-profit (IRS approved tax-exempt status). corporations
Boykin offers non-profit board/staff training and development, government contract compliance, development and review of organization bylaws, policies and procedures, preparation of IRS non-profit and tax exempt applications (501(c)3).
Boykin holds a MSM Degree in Business from Rollins College – Crummer School of Business and Finance-Winter Park, FL; and a BA Degree in Psychology/Minor Allied Legal Services-University of Central Florida. She is an IRS Registered Tax Return Preparer (RTRP) and Enrolled Return Originator (ERO).